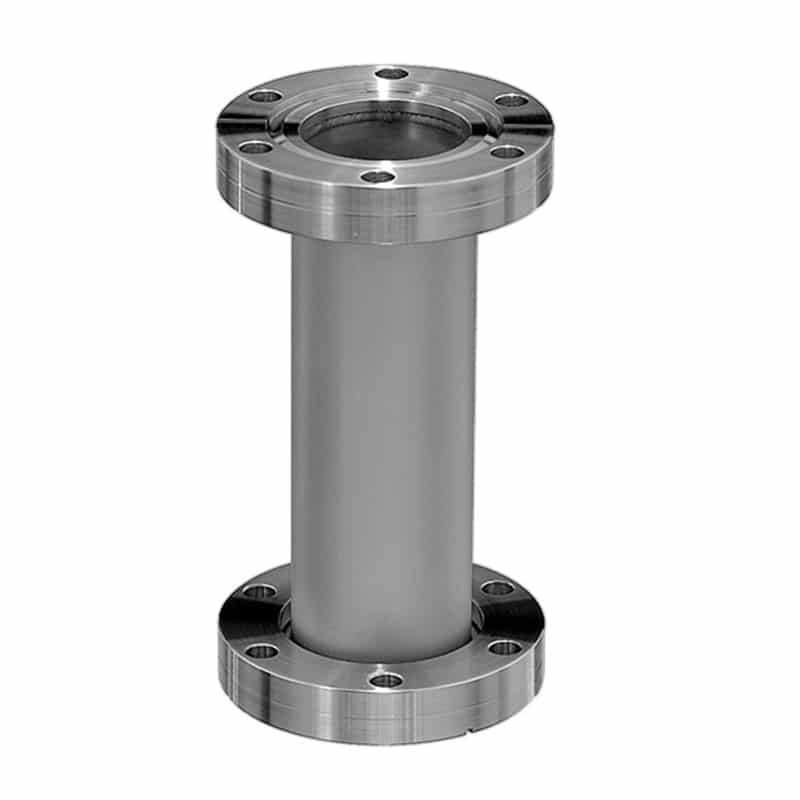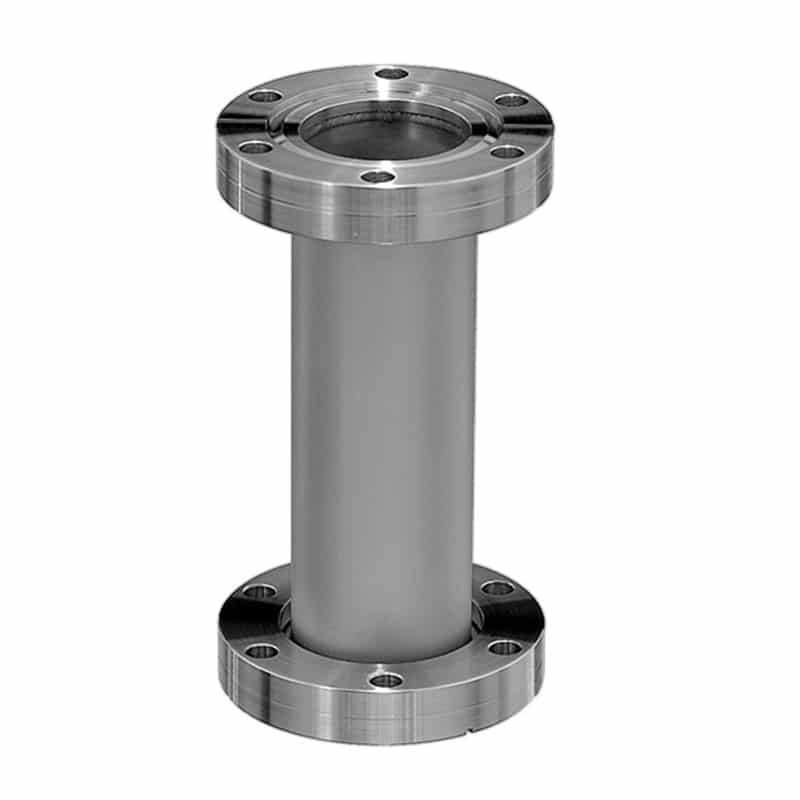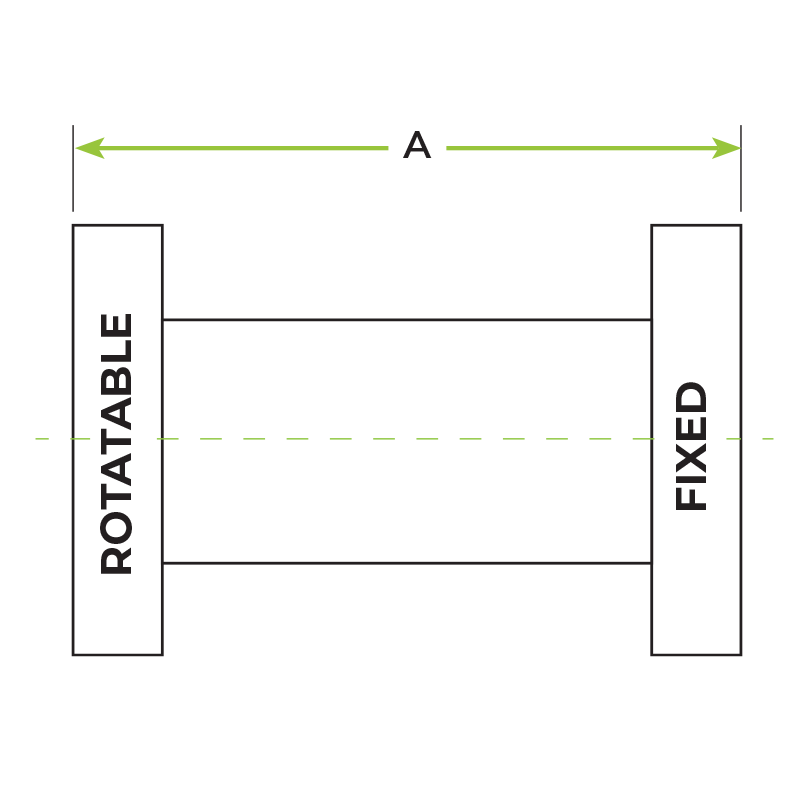 Materials:
Product Notes:
Same size flange on both ends
Clearance bolt holes standard
One fixed and one rotatable flange per fitting
Highly customizable
Vacuum rated: UHV (approx. 1×10-13 Torr)
Temperature range from -200°C up to 450°C
Options: Call for price and availability
For tapped flanges add "T" to the end of the flange number. Example: CF133T-075
Custom lengths and flange combinations
Alternative materials: 316LN (flange), 316L stainless steel, aluminum, etc.
*Dimensions are in inches unless otherwise specified
Part ID
Reference Number
A
Tube O.D.
Flange Size
3D CAD
Drawing
Unit Price
In Stock
Qty, Add To Cart
Part ID
5000355
Reference Number

CF133-075-N-3.00

A
3
Tube O.D.
0.75
Flange Size
CF133
3D CAD
Login
Drawing
Login
Unit Price
$58.00
Contact
Part ID
5000356
Reference Number

CF212-100-N-4.10

A
4.1
Tube O.D.
1
Flange Size
CF212
3D CAD
Login
Drawing
Login
Unit Price
$80.75
Contact
Part ID
5000357
Reference Number

CF275-150-N-4.93

A
4.93
Tube O.D.
1.5
Flange Size
CF275
3D CAD
Login
Drawing
Login
Unit Price
$72.00
Contact
Part ID
5000358
Reference Number

CF338-200-N-6.43

A
6.43
Tube O.D.
2
Flange Size
CF338
3D CAD
Login
Drawing
Login
Unit Price
$171.48
Contact
Part ID
5000359
Reference Number

CF450-250-N-6.76

A
6.76
Tube O.D.
2.5
Flange Size
CF450
3D CAD
Login
Drawing
Login
Unit Price
$220.00
Contact
Part ID
5000360
Reference Number

CF450-250-N-8.25

A
8.25
Tube O.D.
2.5
Flange Size
CF450
3D CAD
Login
Drawing
Login
Unit Price
$232.00
Contact
Part ID
5000361
Reference Number

CF462-300-N-7.06

A
7.06
Tube O.D.
3
Flange Size
CF462
3D CAD
Login
Drawing
Login
Unit Price
$280.25
Contact
Part ID
5000363
Reference Number

CF600-400-N-10.62

A
10.62
Tube O.D.
4
Flange Size
CF600
3D CAD
Login
Drawing
Login
Unit Price
$294.50
Contact
Part ID
5000362
Reference Number

CF600-400-N-8.64

A
8.64
Tube O.D.
4
Flange Size
CF600
3D CAD
Login
Drawing
Login
Unit Price
$285.00
Contact
Part ID
5000364
Reference Number

CF675-500-N-8.46

A
8.46
Tube O.D.
5
Flange Size
CF675
3D CAD
Login
Drawing
Login
Unit Price
$693.50
Contact
Part ID
5000365
Reference Number

CF675-500-N-9.87

A
9.87
Tube O.D.
5
Flange Size
CF675
3D CAD
Login
Drawing
Login
Unit Price
$707.75
Contact
Part ID
5000366
Reference Number

CF800-600-N-11.00

A
11
Tube O.D.
6
Flange Size
CF800
3D CAD
Login
Drawing
Login
Unit Price
$565.25
Contact
Part ID
5000367
Reference Number

CF800-600-N-13.12

A
13.12
Tube O.D.
6
Flange Size
CF800
3D CAD
Login
Drawing
Login
Unit Price
$546.25
Contact
Part ID
5000368
Reference Number

CF1000-800-N-16.00

A
16
Tube O.D.
8
Flange Size
CF1000
3D CAD
Login
Drawing
Login
Unit Price
$878.75
Contact
Part ID
5000369
Reference Number

CF1325-1000-N-20.00

A
20
Tube O.D.
10
Flange Size
CF1325
3D CAD
Login
Drawing
Login
Unit Price
$1,800.00
Contact
Part ID
5000370
Reference Number

CF1400-1200-N-20.00

A
20
Tube O.D.
12
Flange Size
CF1400
3D CAD
Login
Drawing
Login
Unit Price
Request a Quote
Contact