Vacuum And The Semiconductor Industry
Making processes more efficient, reducing down time, and reducing your cost of delay.
The semiconductor industry is entering a new era of innovation driven by increasing energy demands, renewable energy efforts, the internet of things, and accelerating growth in transportation, communication, data processing, artificial intelligence, consumer electronics, and industrial markets. From smartphone logic boards to chips driving autonomous vehicles, ANCORP's high and ultra-high vacuum products are used in the semiconductor manufacturing processes that help make these innovations possible.
Due to the immense precision and accuracy required during each step of the semiconductor manufacturing process, it is imperative that high vacuum technology be employed to maintain process cleanliness to reduce contamination. Everything from our standard components to our build-to-print custom fabrications are used in the process tools, metrology equipment, and downstream gas abatement systems in semiconductor fabrication facilities that produce integrated circuits, LEDs, solar panels, microelectronics, and more.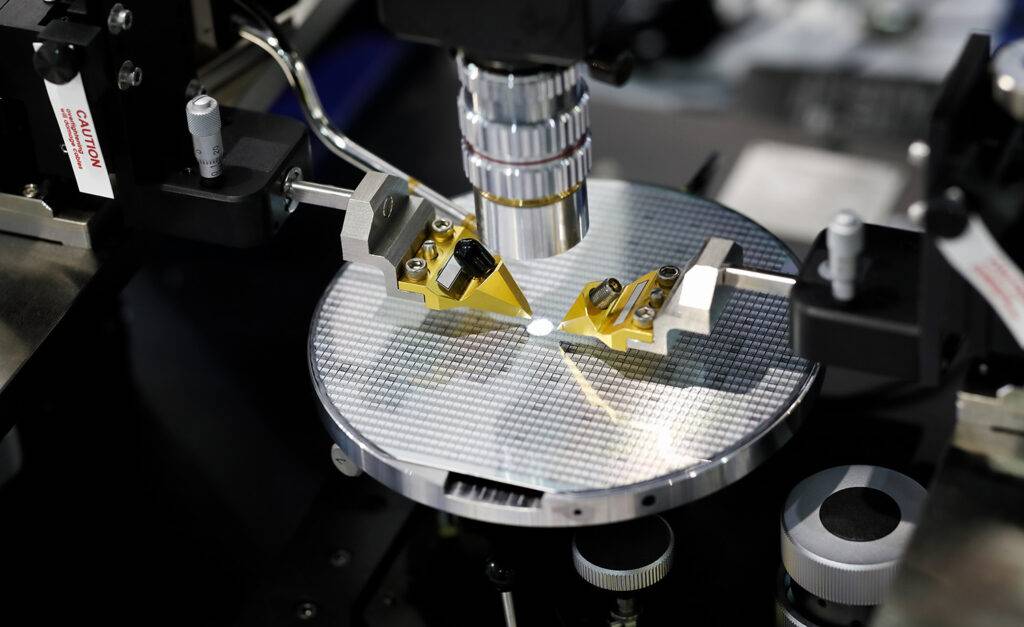 We offer an array of products to serve the semiconductor industry, including:
ANCORP's Extended-Life ball valves feature patented technology that increases the stem seal life by 10 times. This corrosion-resistant design of ANCORP vacuum ball valves makes them ideal for isolating reactors, traps, and scrubbers on vacuum coating tools used for MOCVD, PVD, and other deposition processes.
ANCORP offers a suite of high and ultra-high vacuum components, including CF, ISO, and ASA flanges, fittings, and weldments that maintain the seal of high vacuum environments where semiconductor fabrication processes take place.
Vacuum traps and filters from ANCORP provide effective and efficient molecular, vapor, and particulate entrapment. Depending on the deposition application, these components serve to protect the vacuum pump system from harmful contaminants or reduce system pressure.
ANCORP empowers transformative science and technology by increasing process efficiency and reducing cost of delay for our customers in the semiconductor industry. By equipping semiconductor manufacturers with these tools, the industry can overcome challenges such as increasingly small devices, flexible materials for wearables, and more.