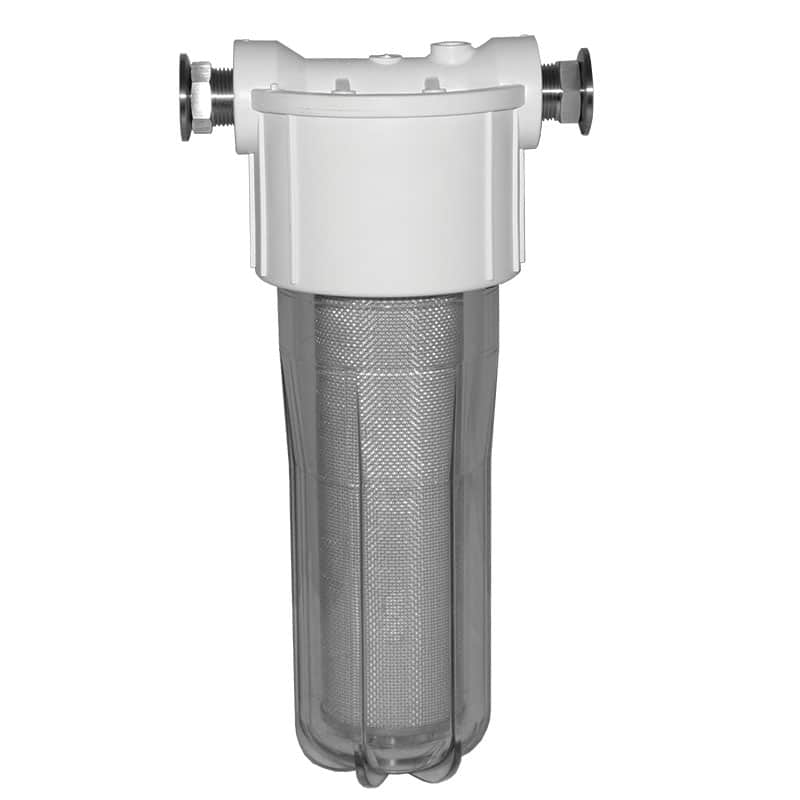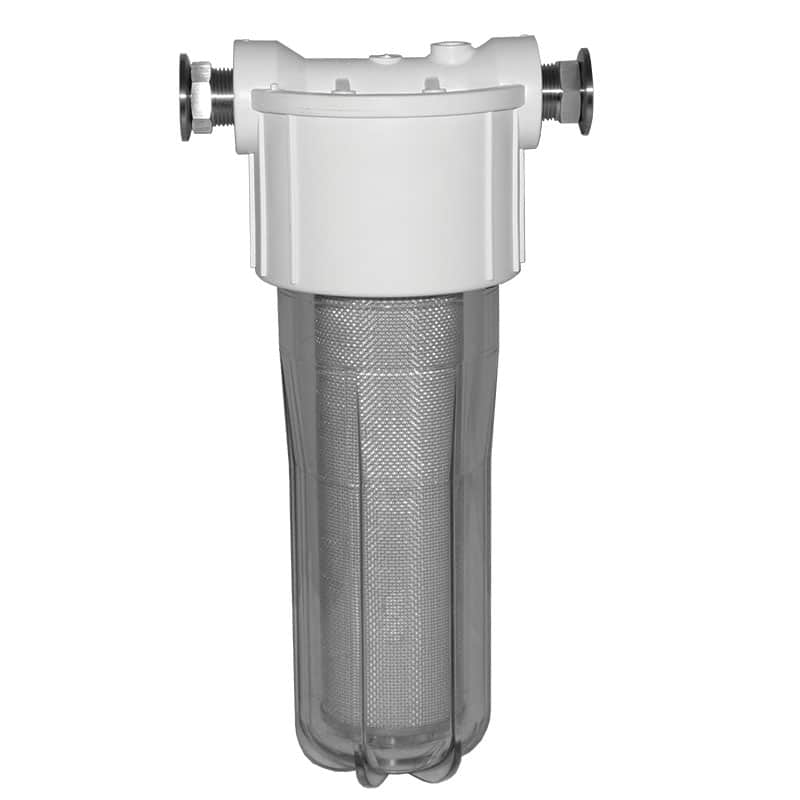 Features
Port terminations: ISO-QF
Clear housing: See through design allows quick visual check on condition of media and amount of trapped or neutralized contaminants. The clear housing maximizes utility of "outside-in" flow design.
Rechargeable housing: Allows in-situ vacuum gasket servicing and media replacement.
Port labels: Installation orientation is critical for this "outside-in" trap design. "Inlet" and "Pump" are clearly identified on the product labeling.
Media: Caustic soda (for hydrous acid neutralization), activated alumina, or activated charcoal.

Vacu-View Trap Brochure
*Dimensions are in inches unless otherwise specified
Part ID
Reference Number
A
Connection
Filter Media
Unit Price
In Stock
Qty, Add To Cart
Part ID
7500703
Reference Number

VVRI-1000-QF16-A

A
7
Connection
QF16
Filter Media
ACTIVATED ALUMINA
Unit Price
$319.00
Contact
Part ID
7500701
Reference Number

VVRI-1000-QF16-CS

A
7
Connection
QF16
Filter Media
CAUSTIC SODA
Unit Price
$319.00
Contact
Part ID
7500705
Reference Number

VVRI-1000-QF16-O

A
7
Connection
QF16
Filter Media
ACTIVATED CHARCOAL
Unit Price
$319.00
Contact
Part ID
7500704
Reference Number

VVRI-1000-QF25-A

A
7.2
Connection
QF25
Filter Media
ACTIVATED ALUMINA
Unit Price
$392.00
Contact
Part ID
7500702
Reference Number

VVRI-1000-QF25-CS

A
7.2
Connection
QF25
Filter Media
CAUSTIC SODA
Unit Price
$319.00
Contact
Part ID
7500706
Reference Number

VVRI-1000-QF25-O

A
7.2
Connection
QF25
Filter Media
ACTIVATED CHARCOAL
Unit Price
$319.00
Contact