Cluster Flange, Angled-In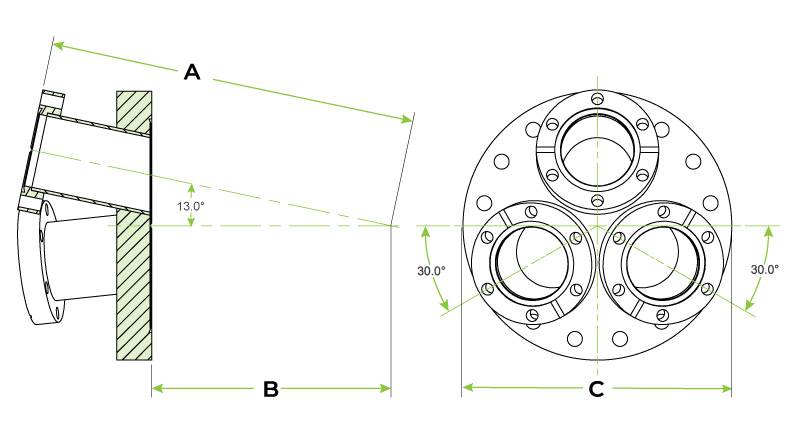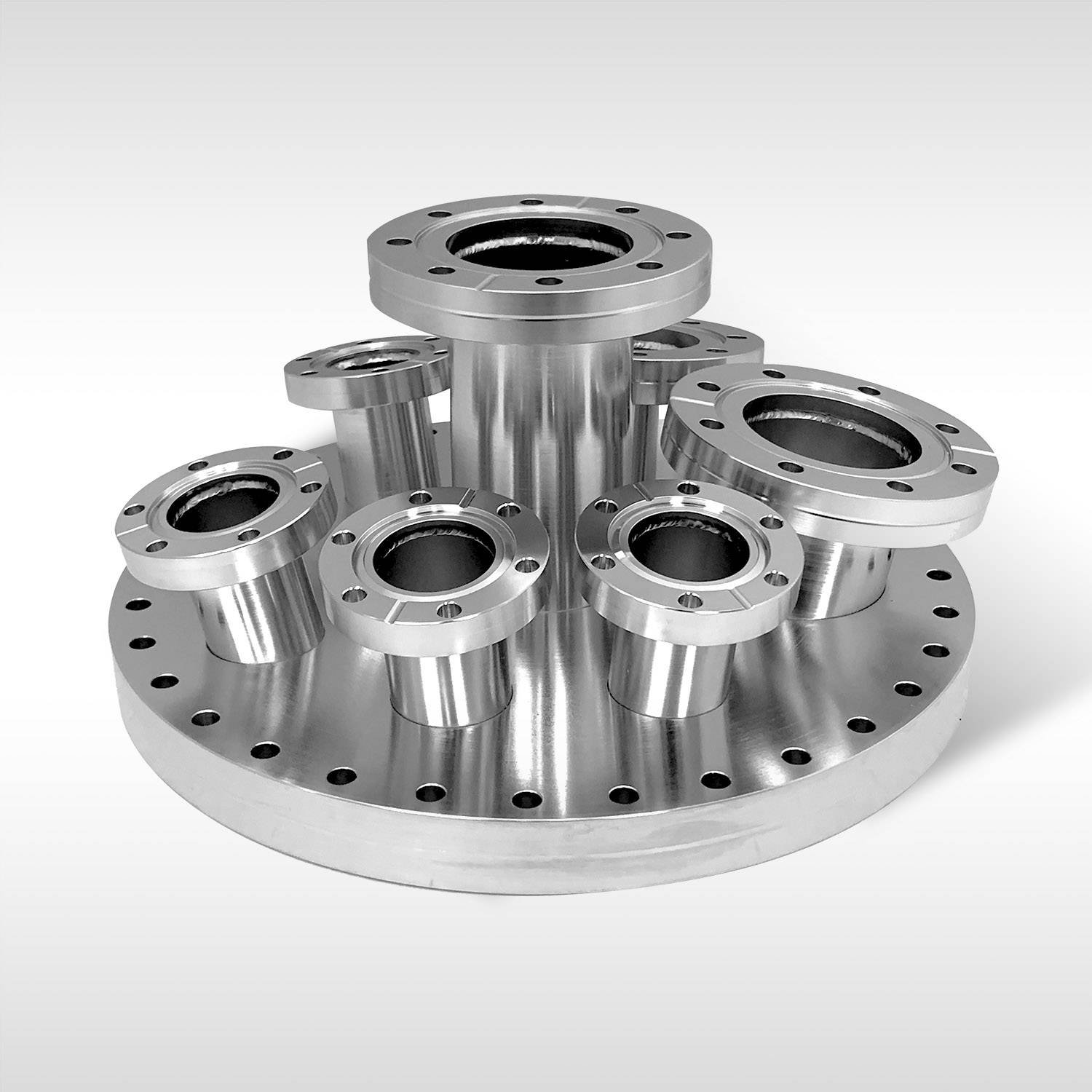 CF600 (6") or CF800 (8") O.D. multiport flange with (3) or (4) CF275 (2.75") fixed flanges angled in on tube extensions, focused on target point.
Product Features:
Standard Material: 304L SS
Temperature Range: -200°C to 450°C
Vacuum Range: UHV (Approx. 1×10-13 Torr)
Typically made-to-order
Options: Contact us for price and delivery
Number of ports, angles of ports, flange sizes, flange types, tube lengths, materials, and more.
If you are interested in purchasing a customized multiport flange, please visit our Request a Custom Product page to submit your specifications.
*Dimensions are in inches unless otherwise specified