CF 275 Double-Sided Flange W/Side-Mounted CF133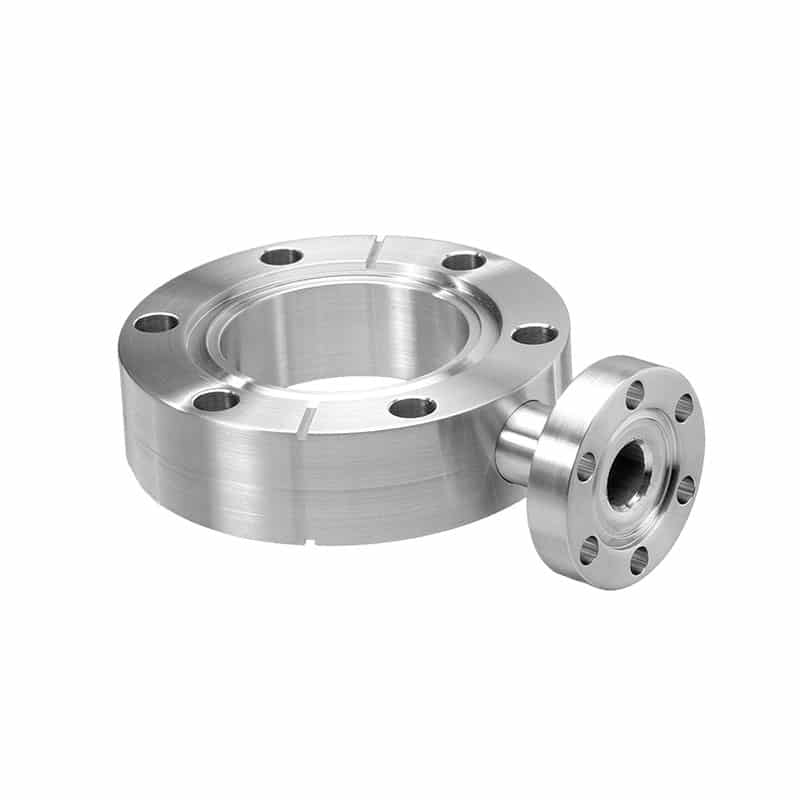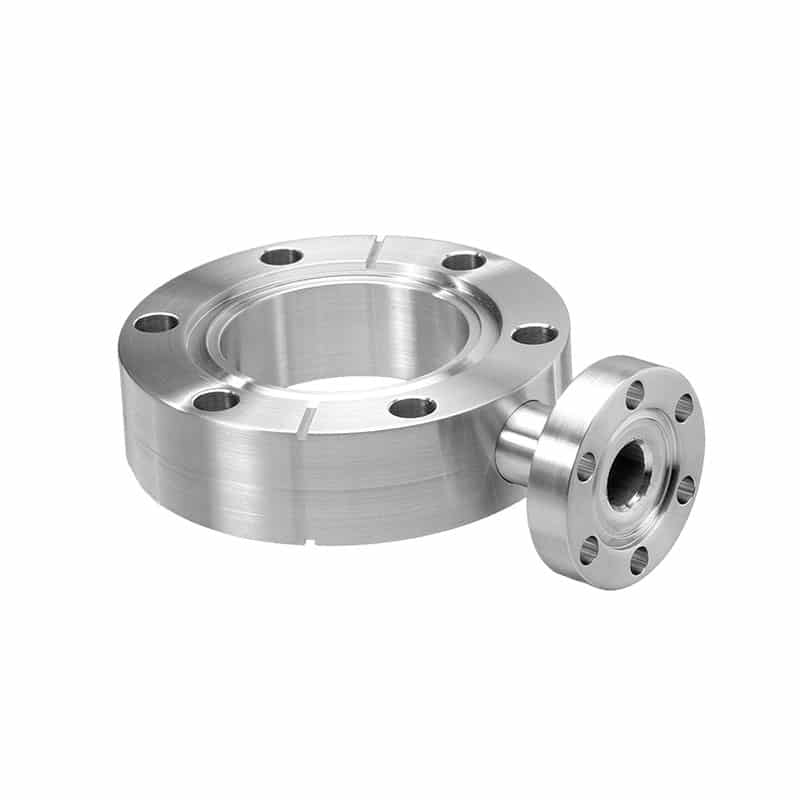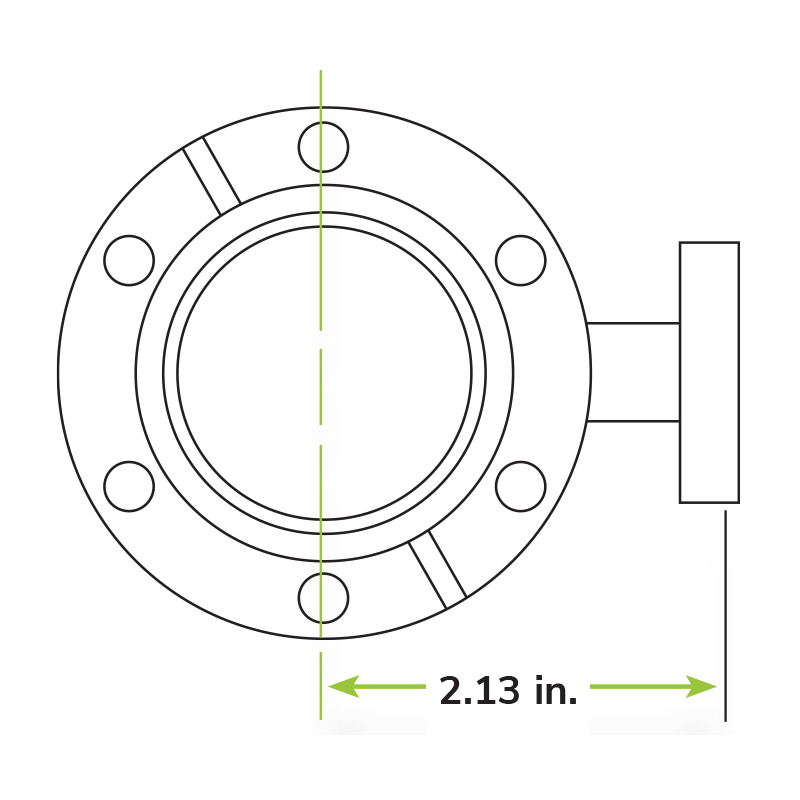 Product Features:
Ideal for adding vacuum accessories (vacuum measurement, valves, etc.) to your system
Requires special CF double-sided flange bolt kit for fastening
Use standard CF gaskets to seal
Self-aligning
Sexless flanges
Interchangeable with other ConFlat style flanges
Adapters to other flange systems available
Product Specifications:
Vacuum rated: UHV (approx. 1×10-13 Torr)
Temperature range from -200°C up to 450°C
Standard materials: 304L stainless steel
Options: Contact us for price and availability
Tapped bolt holes
Alternative materials: 316L stainless steel, aluminum, etc.