CF338 (3.38" O.D.) Titanium Flange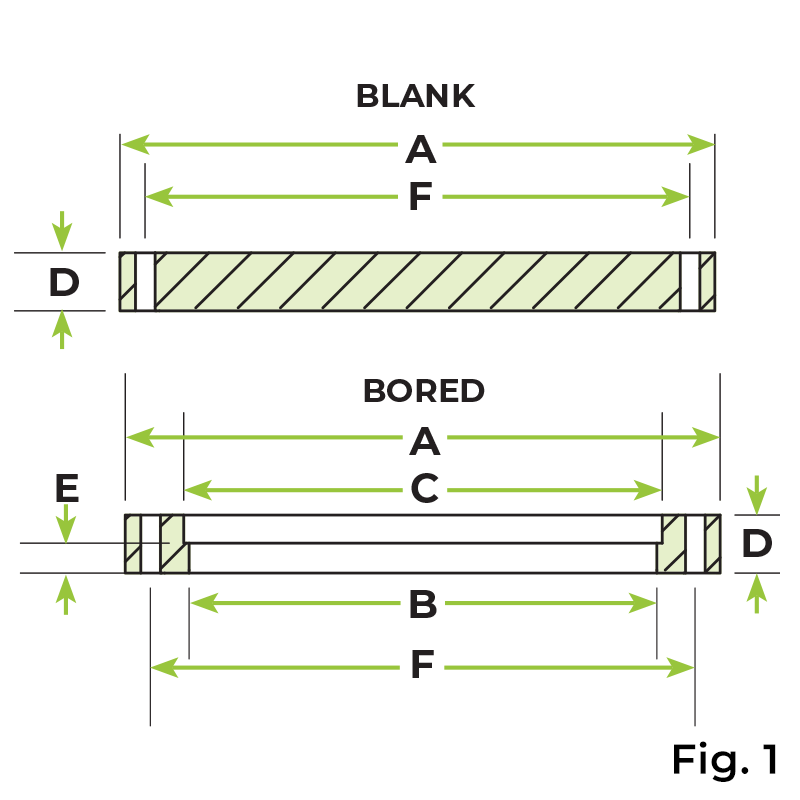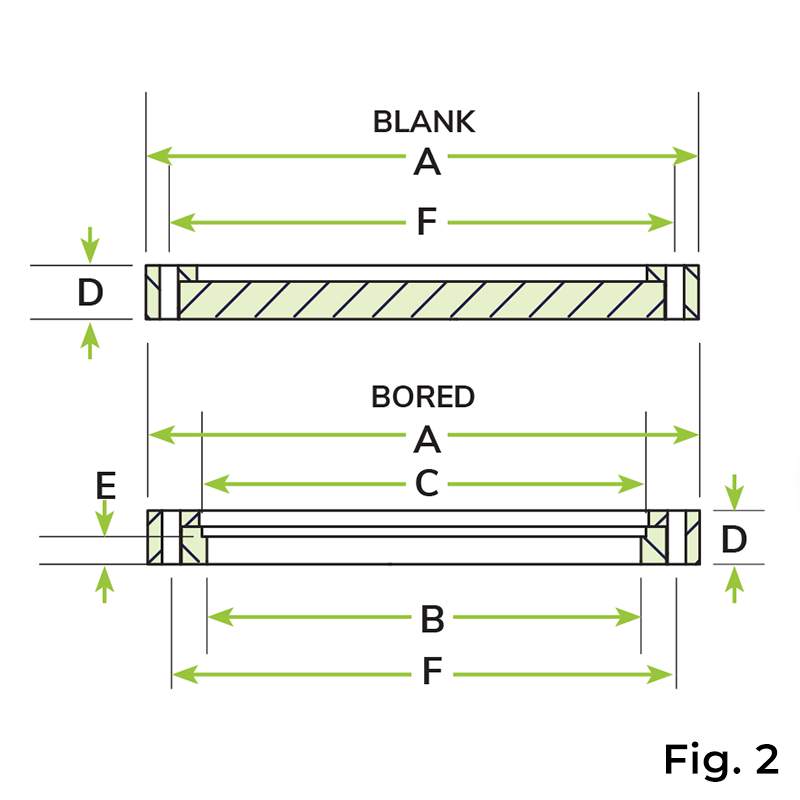 3.38" CF / DN50 Titanium Flanges for UHV/XHV applications.
Features
UHV/XHV rated to 1×10-13 Torr
Rotatable and fixed geometries
Tapped or clearance bolt holes
Conflat® compatible design
Custom flanges also available
Specifications
Materials

Flange Body / Rotatable Housing: Grade 2 Titanium
Ti Flange Gaskets: 1100 or 1050 Aluminum
Bolts: 300 SS silver plated or Titanium

Fastening

Bolt Type: Socket head screws
Nut Type: Hexagonal or two hole plate nuts

Vacuum Range: 1×10-13 Torr
Temperature Range: -200°C to 150°C
Titanium Benefits
Titanium is magnetically invisible.
Grade 2 Ti has 25% more yield strength than 6061-T6 aluminum.
The Young's modulus of grade 2 Ti is approximately ½ that of stainless steel. This means better vibration dampening.
The thermal conductivity of Ti is 40% better than stainless.
Ti has at least 7 orders of magnitude less Hydrogen than stainless steel.
Low-z number is advantageous for installation and maintenance under high-radiation levels, compared to stainless steel.
High corrosion resistance since the surface oxide layer is chemically stable. Titanium's corrosion resistance and lack of reactivity makes it the most biocompatible metal.
*Dimensions are in inches unless otherwise specified
Part ID
Reference Number
A
B
C
D
E
F
Bolt Hole Style
Bolt Hole Size/Thread
Flange Style
Figure
3D CAD
Unit Price
In Stock
Qty, Add To Cart
Part ID
LOS5023030
Reference Number

CF338-000-TI

A
3.37
B
-
C
-
D
0.625
E
-
F
2.85
Bolt Hole Style
Clearance
Bolt Hole Size/Thread
0.332
Flange Style
Fixed
Figure
1
3D CAD
Login
Unit Price
Request a Quote
Contact
Part ID
LOS5023031
Reference Number

CF338R-200-TI

A
3.37
B
1.875
C
2.01
D
0.68
E
0.225
F
2.85
Bolt Hole Style
Clearance
Bolt Hole Size/Thread
0.332
Flange Style
Rotatable
Figure
2
3D CAD
Login
Unit Price
Request a Quote
Contact
Part ID
LOS5023032
Reference Number

CF338-200-TI

A
3.37
B
1.875
C
2.01
D
0.625
E
0.225
F
2.85
Bolt Hole Style
Clearance
Bolt Hole Size/Thread
0.332
Flange Style
Fixed
Figure
1
3D CAD
Login
Unit Price
Request a Quote
Contact
Part ID
LOS5023033
Reference Number

CF338T-000-TI

A
3.37
B
-
C
-
D
0.625
E
-
F
2.85
Bolt Hole Style
Threaded
Bolt Hole Size/Thread
5/16-24
Flange Style
Fixed
Figure
1
3D CAD
Login
Unit Price
Request a Quote
Contact
Part ID
LOS5023034
Reference Number

CF338RT-200-TI

A
3.37
B
1.875
C
2.01
D
0.68
E
0.225
F
2.85
Bolt Hole Style
Threaded
Bolt Hole Size/Thread
5/16-24
Flange Style
Rotatable
Figure
2
3D CAD
Login
Unit Price
Request a Quote
Contact
Part ID
LOS5023035
Reference Number

CF338T-200-TI

A
3.37
B
1.875
C
2.01
D
0.625
E
0.225
F
2.85
Bolt Hole Style
Threaded
Bolt Hole Size/Thread
5/16-24
Flange Style
Fixed
Figure
1
3D CAD
Login
Unit Price
Request a Quote
Contact
Part ID
LOS5023036
Reference Number

CF338TM-000-TI

A
3.37
B
-
C
-
D
0.625
E
-
F
2.85
Bolt Hole Style
Threaded
Bolt Hole Size/Thread
M8
Flange Style
Fixed
Figure
1
3D CAD
Login
Unit Price
Request a Quote
Contact
Part ID
LOS5023037
Reference Number

CF338RTM-200-TI

A
3.37
B
1.875
C
2.01
D
0.68
E
0.225
F
2.85
Bolt Hole Style
Threaded
Bolt Hole Size/Thread
M8
Flange Style
Rotatable
Figure
2
3D CAD
Login
Unit Price
Request a Quote
Contact
Part ID
LOS5023038
Reference Number

CF338TM-200-TI

A
3.37
B
1.875
C
2.01
D
0.625
E
0.225
F
2.85
Bolt Hole Style
Threaded
Bolt Hole Size/Thread
M8
Flange Style
Fixed
Figure
1
3D CAD
Login
Unit Price
Request a Quote
Contact