Multiport Flange, Angled-In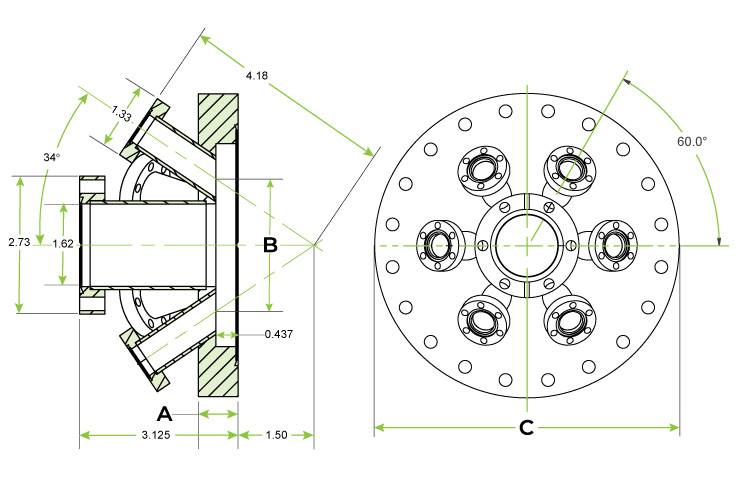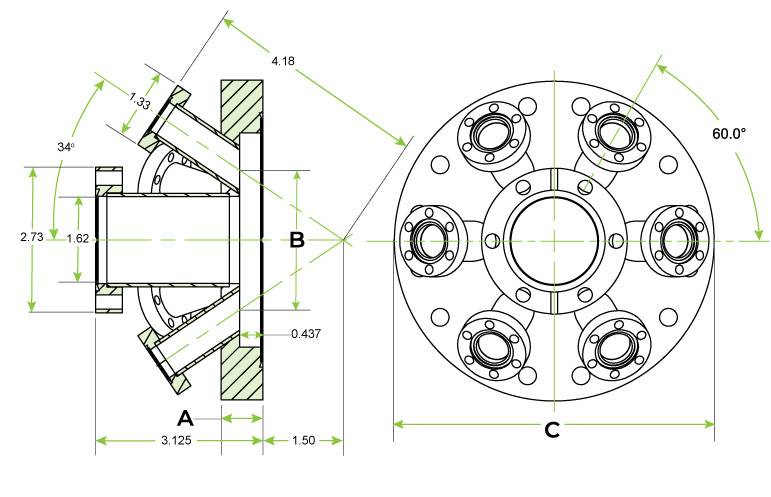 CF600 (6") or CF800 (8") O.D. multiport flange with (1) CF275 (2.75") fixed center flange on tube extension and (6) CF133 (1.33") fixed mini flanges angled in on tube extensions, focused on target point.
Product Features:
Standard Material: 304L SS
Temperature Range: -200°C to 450°C
Vacuum Range: UHV (Approx. 1×10-13 Torr)
Typically made-to-order
Options: Contact us for price and delivery
Number of ports, angles of ports, flange sizes, flange types, tube lengths, materials, and more.
If you are interested in purchasing a customized multiport flange, please visit our Request a Custom Product page to submit your specifications.
*Dimensions are in inches unless otherwise specified